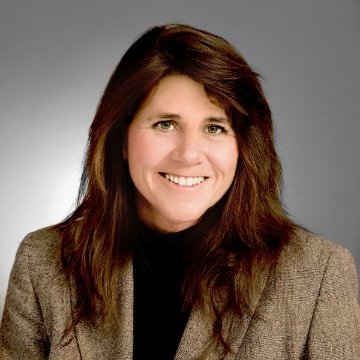 Dr. Judy Sullivan Osterhage
My Education
2018: Doctorate of Education in Education Leadership for Change from Fielding Graduate University
1984-1988: Bachelor of Arts in Liberal Studies - Education K - 12th Grade - from Cal State Northridge
1978-1984: Associates Degree in Early Childhood Education & Children's Center Instructional Credential from Ventura College
My Experience
I have been working with families and kids for over 40 years. Throughout this time, I have had the added experiences of working with people of all ages (from pregnancy to elderly) and learning about children and family dynamics.  Coming from a large family of 12 was a great launching point to discover the complexity and connection within family relationships.
I work with nannies, caregivers, teen parents, moms, dads, camp counselors, teachers and grandparents. My primary focus is relationships. My goal is to help families find their way through each stage. I focus on teaching tools, skills and strategies for enhancing relationships, fun and ease, and making stronger family bonds.
I explore different types of strategies not found in typical family experiences. Coaching has been a big part of my career in each of my positions. As a mentor, teacher and family advocate, I have supported parents and children in school, at home and in the community.
I have the honor of working with foster resource families and foster youth. This helped me look at the motivations behind behaviors rather than the behavior alone. Working with foster youth has taught me how this early traumatic experience of being in foster care, changes brain development and behavioral outcomes. I also work with grandparents raising their grandchildren and have observed the unique dynamics of "kinship" care.
I have facilitated and attended many conference, workshops and training on various parenting topics. I have spoken on early childhood trauma, anti-bulling, and parenting issues for all ages at local, state and national conferences. I have presented in pre-school, churches, parenting groups and elementary schools.
My experiences are vast, my education is extensive but more importantly my communications and relationships skills are what make me a strong parent and family coach.
Click here to view my full resume.
My Why
Life experience has expanded my knowledge and ability to work with children and families. Becoming a single parent added to my hands-on education and has helped me better support single parents who are learning to co-parent.
I have 2 teenage boys, who are the light of my life. I love being a mom and yet have had to navigate with them, divorce, co-parenting and the loss of a son.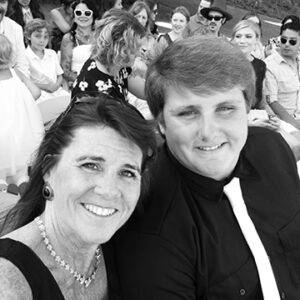 My oldest son got very sick with a heart condition and after almost a year of a hard road, he passed away at the age of 17.  This experience of losing a child has taught me so many things.
Through the grieving and my own personal counseling, I have learned so much about myself and as a parent, how we navigate the healing process for ourselves and our other children who have had to experience the loss of a sibling.
My Approach
I base my coaching on my background in Child Development and years of experience, education and many years as a Parenting with Love and Logic facilitator to create my coaching style.
I use developmental theory but more importantly practical, immediate skills meant to build relationships and bring order and ease into the families.
I draw on my personal life journey to explore situations and work together to come up with what works best in your personal situation.
Customized Coaching!
I am action oriented and like to give ideas for immediate skills and strategies so you leave a coaching session feeling empowered and more confident in your parenting.
I love leaving sessions with a parent feeling equipped to try a new relationship building approach.  Excited and confident and get this… Looking forward to their child's misbehavior so they can try their new skills.
One client shared, "I was so excited I could barely sleep, I could not wait  to try my new skills when my son misbehaved in the morning."
You can find more testimonials from satisfied coaching clients here!
Parenting can be challenging to navigate at times but the investment in learning better communication skills will increase your confidence, improve your relationship with your children and reward you with a more positive family dynamics.
I look forward to meeting you and supporting your journey!